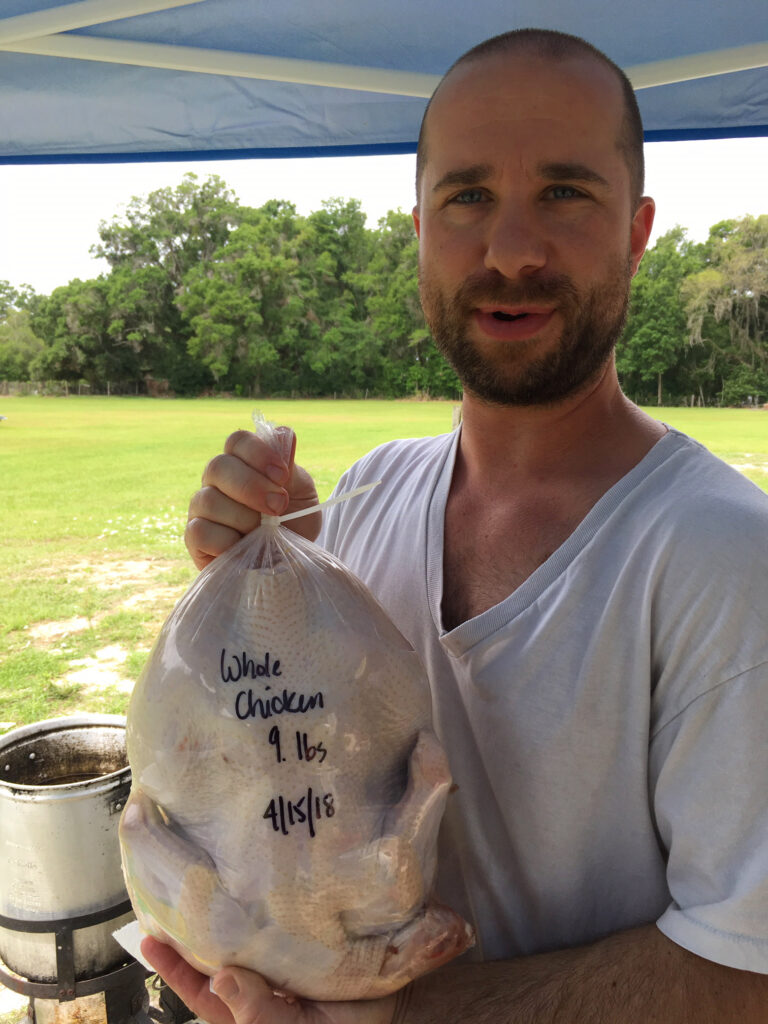 Two months after receiving our Cornish Cross chicks from Schlect Hatchery, we ended up with around a hundred pounds of fresh meat for the freezer.

We learned a lot along the way, suffered some losses, and ended up with some amazing pasture-raised poultry that will feed our family in the upcoming days.

I think that we'll end up changing the feed mixture in future batches of chickens. Some of the birds ended up being a little too large… One tipped the scale at 9 lbs!