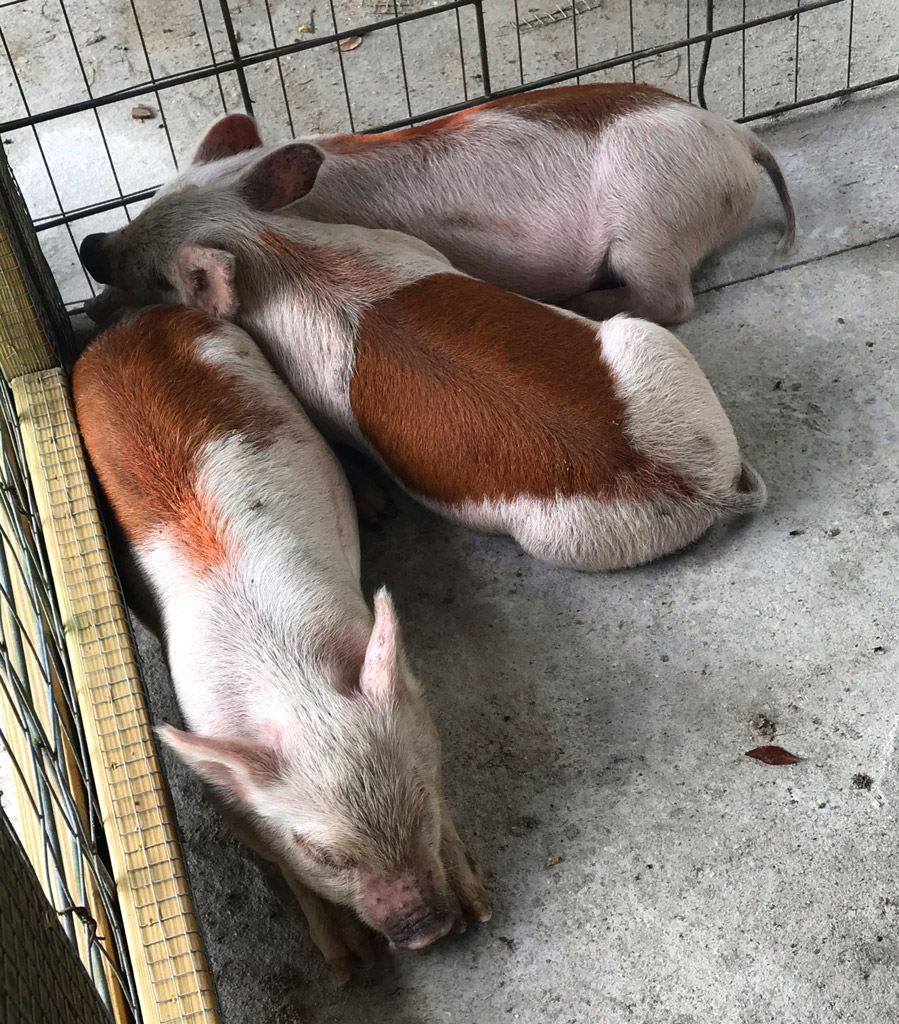 We added three additional pigs to our flock, herd, whatever you call a group of pigs. The girls have decided to name them Poppey, Periwinkle, and Petunia.
We wanted to make sure that we had plenty of diversity in our animals so we purchased these from a different farmer than where we bought our boar, Mr. Piggles. These are a breed called a Herford. They're a cross between a Yorkshire and a Duroc and their tail-tail markings are being red with white spots (or is it white with red spots?).
For now, they're super skittish. I'm sure they'll warm up to us shortly, though.